Tomi Ollila <tomi.ollila@iki.fi> writes:

> emacs/notmuch-logo.svg is handcrafted scalable vector graphics version
> of the notmuch logo.
>
> Emacs on graphic displays render this image four times in size compared
> to the emacs/notmuch-logo.png, and the image is much sharper.
>
> The rendered image size, 100x110 pixels, fits reasonably well with
> text shown in various font sizes.
>
> Scaling the image -- if desired -- may come in the future. For now
> this is improvement on how the logo looked in notmuch-hello window.

I wish it was possible to scale in units relative to text size. For me
with default settings it looks a bit big (see attached). Anyway, I can
live with this (not least since I don't normally display the logo).

Anyone else want to chime in before I apply this change?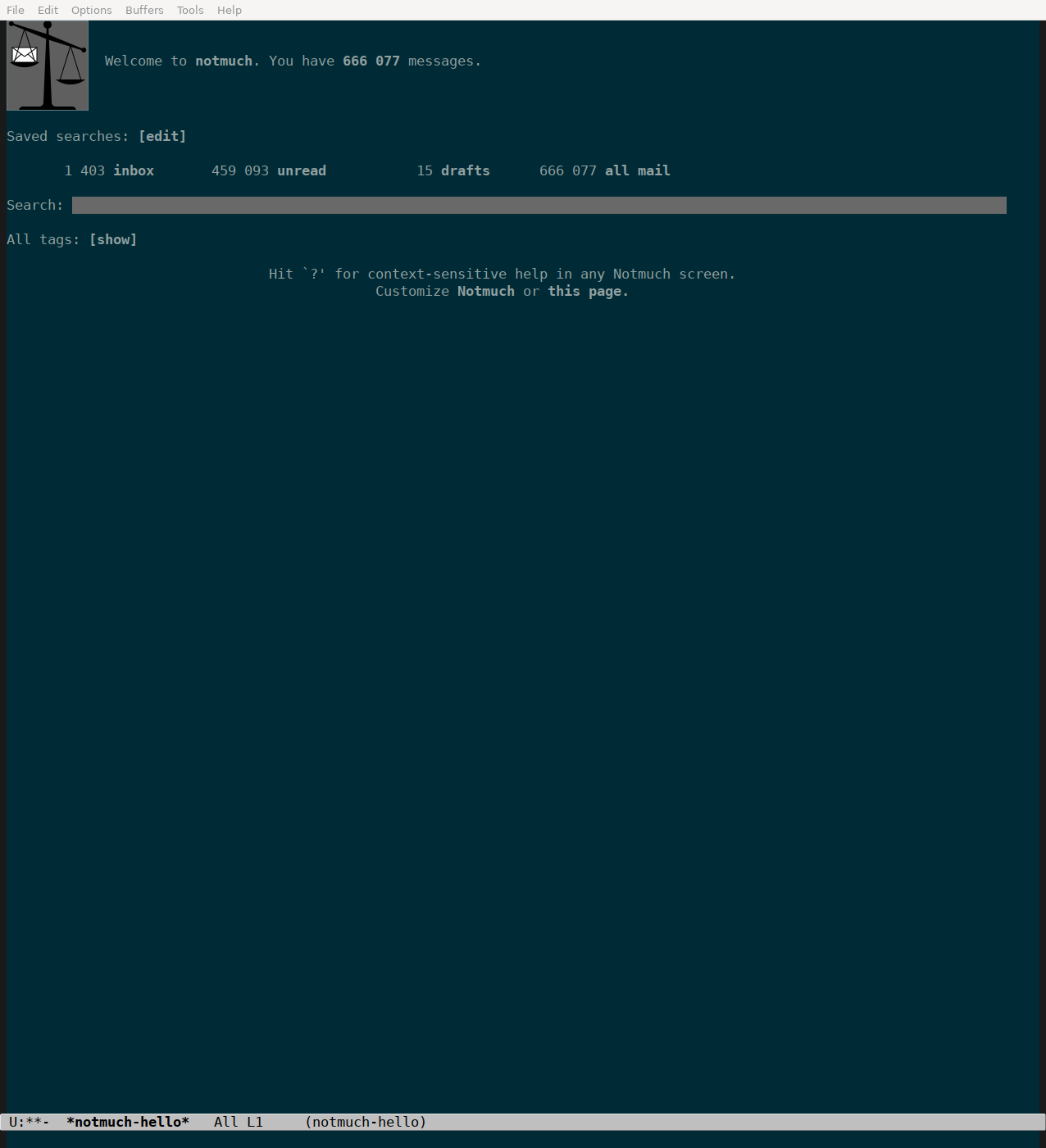 _______________________________________________
notmuch mailing list -- notmuch@notmuchmail.org
To unsubscribe send an email to notmuch-leave@notmuchmail.org