David Bremner <david@tethera.net> writes:

> It needs better error handling, and one could imagine a nicer UI
> (completion maybe? keys to move to next or previous duplicate?).  It
> also needs more tests, but before I invest in that I want to fix the
> screen appearance; the main change here is the n/d indicator at
> the right margin. 

Attached is a screen shot of

         (notmuch-show "id:87a6cp2s8x.fsf@no.workgroup")

with (a revised version of) these patches applied. You can see the 1/2
along the right margin for my messages, this is because of Fcc.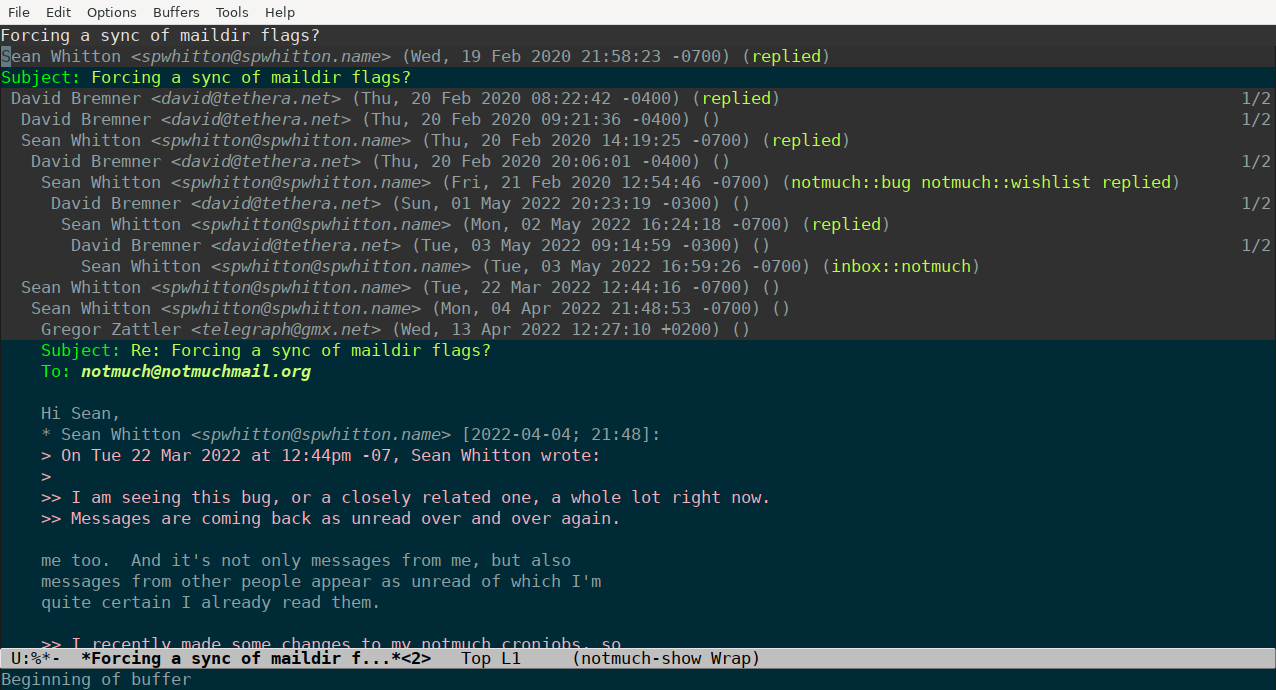 _______________________________________________
notmuch mailing list -- notmuch@notmuchmail.org
To unsubscribe send an email to notmuch-leave@notmuchmail.org